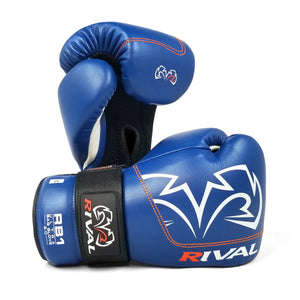 New Generation RB1 Ultra Bag Gloves.
Manufactured with a newly developed, upgraded Microfibre, this improved RB1 version continues to offer the same hyper resistant and long-lasting bag glove. Add to that, an improved and more ergonomic inner padding to enhance the comfort and protection. The hand compartment allows you to get your hand deeper into the glove and form the perfect fist.
The RB1 Ultra Bag Glove continues to use the original hook and loop Wrist Lock.
FEATURES
Made of Hyper Resistant Microfibre;
High Density Multi-Layered Foam Padding;
Rival's Unique and Original Wrist Lock Strap System;
Breathable Mesh Palm;
Soft, Foamy Cloth Inner Lining;
Printed and Embroidered Rival Graphics;
Rival Silicone Patch on the Strap.